PROFESSIONAL LOCAL LONG ISLAND EXTERIOR PAINTING SERVICES
PROPER PREPARATION FOR A LASTING JOB!!!

Call for Free Estimates
Long Island: (516) 210-4090
Queens: (917) 717-6630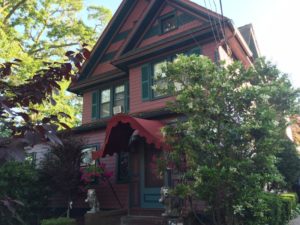 A fresh coat of paint is a very easy way to greatly increase the value of your home's curb appeal. Final Touch Painting offers professional residential painting services to Nassau County & Suffolk County Long Island including all surrounding communities.
We are dedicated to providing our clients with only the highest quality of work, which has made us a leader in residential painting to the Long Island Area.
Our Long Island Painting Services Include:
Multi-color painting
Painting vinyl siding
Brush/Roll/Spray
Aluminum Siding
Asbestos Shingles
Stucco Finishes
Brick Painting
Tudor Homes
Power wash
Power sand
Manual sanding
Staining/Varnishing
Shingle Repairs
Shingle Replacements
Stucco Repairs
Replacement of rotted damaged wood
Crack Repairs
Stucco Painting
Call Your Long Island Exterior Painting Experts Today at 516-997-5057
Areas We Service For Nassau County Exterior Painting