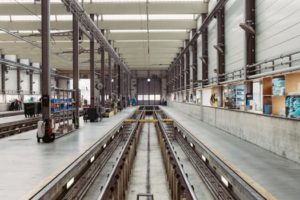 Call for Free Estimates
Long Island Painters: (516) 210-4090
Queens Painters: (917) 717-6630
WE OFFER COMMERCIAL PAINTING SERVICES IN NASSAU COUNTY: Offices, Banks, Institutions, Warehouses, Factories, Sport Clubs, Beach Clubs, Golf Clubs, Water Stations, Fire Departments, Stores, Temples, Shopping Centers, Car Dealerships, Restaurants, Flag poles, Schools.
At Final Touch Painting & Decorating, we are always up for a challenge. Our professional commercial painting team offers top of the line services with an experienced staff who will give you clean preparations, excellent repairs, and will paint any interior or exterior surfaces, regardless of size. We service Nassau, Suffolk and Queens Counties.
Whether it is the interior of corporate offices, schools, shopping malls or the exterior of a Church, we have the capability and experience to make your project a success.
Our team has the expertise knowledge of knowing what paint to use, how to apply, and how many coats will be required for a professional job. We will give you a very accurate cost estimate and time line for the project, which can help you plan around our work to cause little disruption. We work off hours if necessary.
We also offer building painting maintenance services for any size structure.
We are Licensed and Fully Insured!
Areas We Service For Nassau County Commercial Painting